WELCOME TO THE OFFICIAL HOME OF
NY TIMES BEST SELLING AUTHOR RICK YANCEY
Author of The 5th Wave, the Monstrumologist series and the Alfred Kropp adventures
---
WHAT'S NEW
The 5th Wave is Here.
Nothing short of amazing! ~ Kirkus Reviews (starred review)
Epic . . . . Filled with big heroics and bigger surprises. ~ Booklist (starred review)
Gripping! ~ Publishers Weekly (starred review)
Quite simply, one of the best books I've read in years. ~ Melissa Marr, New York Times
bestselling author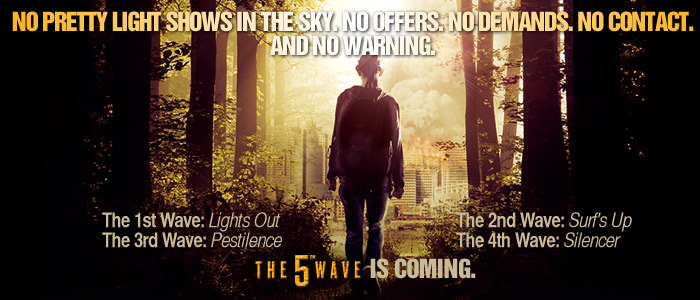 ---
The Shocking Conclusion to The Monstrumologist
Fans demanded it and, after an agonizing wait, the fourth and final chapter of the series hailed as THE best young-adult horror will be hitting shelves this fall. Will Henry and Pellinore Warthrop return for a final bow in the ultimate showdown between man and monster, between light and darkness, and the ultimate question of what makes us human.
---
When First We Were Gods
Rick's story will appear this fall in RAGS & BONES, an anthology of reimagined classics edited by Melissa Marr and Tim Pratt. This haunting tale of the terrible cost of human immortality has already been optioned for film by Lionsgate!
---
Rick's Hitting the Road
Check out our On the Road page for the latest on Rick's upcoming book tour.